Behind a masterpiece is a whole process of preparation of the painter. That preparation may involve ideas or painting tools. To complete a painting smoothly, what art tools will be chosen? Let's explore together.
1. Sketchbook
A sketchbook is an indispensable item for those who pursue artistic creation. It is a collection of sketches bound into a notebook and a place to store the author's impressive drawings.
A number of painters use it to track their progress day after day by reviewing and comparing pages in the sketchbook. With its compact design, everyone can take the sketchbook with them anywhere. The utility of sketchbooks also facilitates painters to freely express and develop their random ideas into a complete work as soon as possible.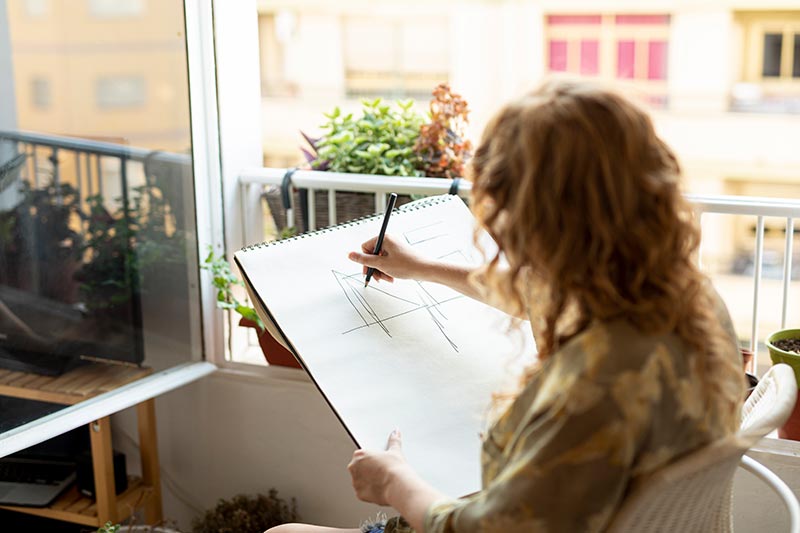 2. Palette
One of the essential tools for artwork that cannot be ignored is the palette. It is not only widely used by professional painters but also by those who love painting. A palette is a specialized item for storing powder or liquid paints. In addition to keeping the different colors separate, it also makes it straightforward for the artist to mix colors as desired. Palette is made from a range of materials and comes in a variety of designs such as round, square, rectangular, etc. Hence, you can simply select your preferred design.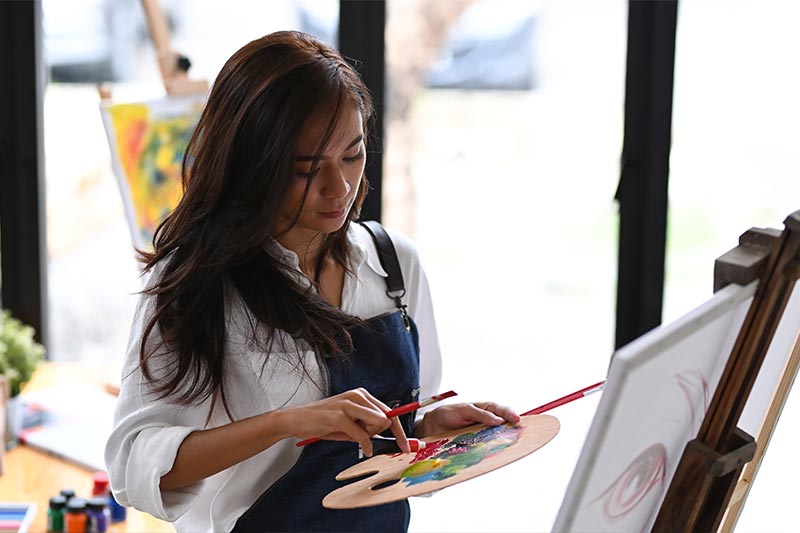 3. Painting Brushes
To be well-prepared for painting, the item you can take into account is a paintbrush. It is manufactured to absorb color and create beautiful and aesthetic features. Brushes usually have a long handle and attached bristles to dip into color and ink. These brushes will create a distinct line, maybe a thick line or a thin line. The commonly used brushes can be square, round, pointed, etc., so you can choose the appropriate one according to your purposes.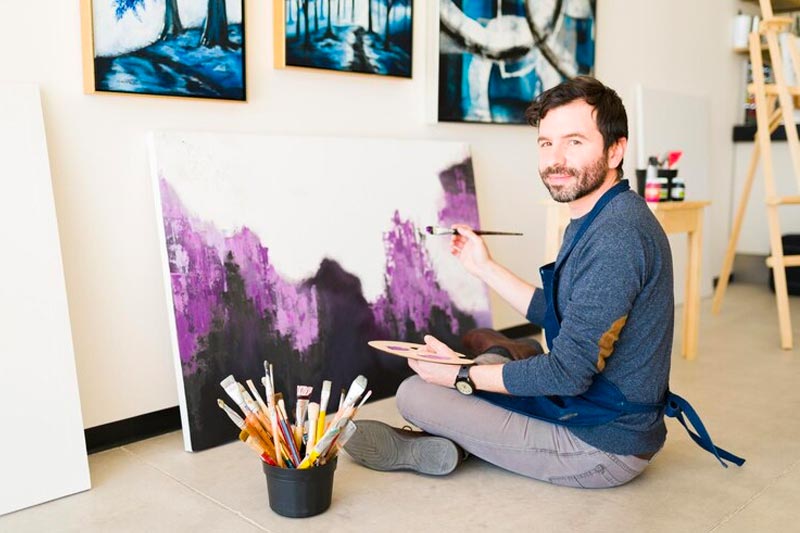 4. Painting Easel
Another necessary tool to support the creation of your impressive paintings is the painting easel. They have a flexible adjustment design, so it is favorable whether you are standing or sitting to draw. They are also available in a variety of colors and designs, so you can choose according to your personal preferences.
Picture easels contribute to stability and certainty throughout the art creation process. In addition to the purpose of supporting the paintings, it is also used to display the picture after it has been painted.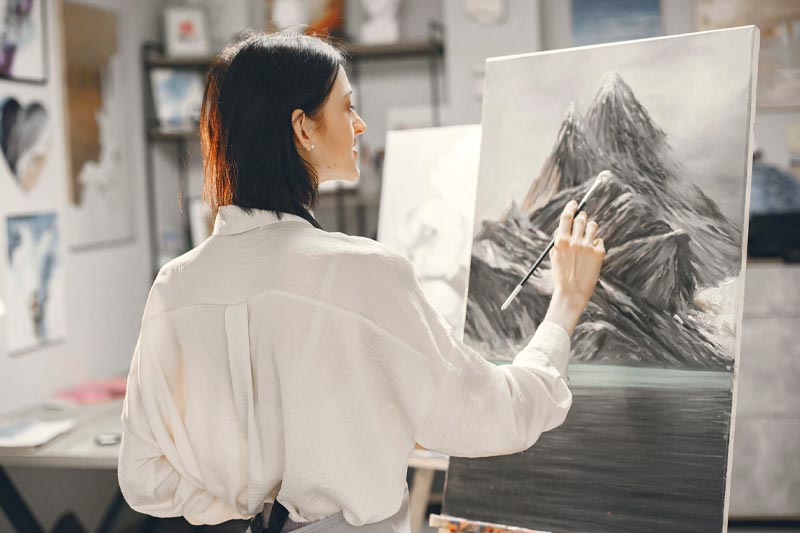 Behind a piece of art, there is a useful set of painting tools that enabled the artist to achieve the end result they envisioned. With the above article, we hope that you can have useful information about some tools for painting. Don't forget to follow us to keep up with our informative blogs.